I would like to say a few words about Marriage. In Genesis 2:24.
24 Therefore a man shall leave his father and mother and be joined to his wife, and they shall become one flesh. (NKJV)
It is a very close relationship in which two people become one. They are united, they become a team, and they work together.
Ephesians 5:22-33 also teaches us the following:
22 Wives, submit to your own husbands, as to the Lord. 23 For the husband is head of the wife, as also Christ is head of the church; and He is the Savior of the body. 24 Therefore, just as the church is subject to Christ, so let the wives be to their own husbands in everything. (NKJV)
Husbands are told to love their wives, just as Christ loved the church and gave Himself for her. In verse 28, husbands ought to love their own wives as their own bodies, he who loves his wife loves himself, and just as he loves his body and nourishes and cherishes it that is how he would love his wife.
This is a beautiful relationship; however, the world has misinterpreted God's commandments and men thought that their wives were to be doormats and slaves.
In a good marriage relationship, the couple works together in all aspects of the marriage. They need to discuss money matters how much they have what they will use it for. Training the children in the way of the Lord.  How they will discipline the children and they will agree. If there are problems, they will discuss them and whoever comes up with a good solution, be it the wife or the husband, would go along with it. They are a team.
The line of communication between the two must always be open. If the husband is doing something that the wife does not like, then she must speak to him about it as he is not a mind reader and vice versa.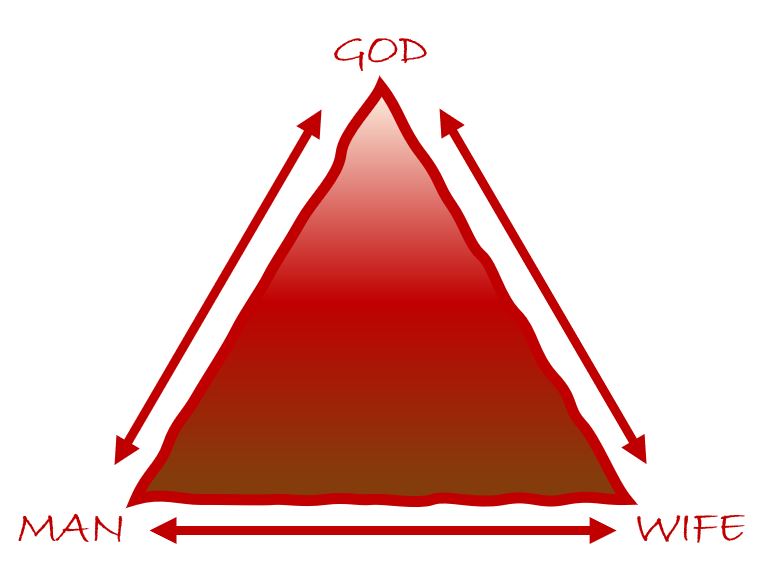 Remember, there are three parts that make up a marriage: God, the husband, and the wife. Imagine a triangle where God is at the highest point and the husband and wife on the remaining two points.  This is called the marriage triangle.  The lines are always open between all three so that the marriage is pure.  
As Christians, the husband and the wife have the same goal in mind, to obey God's commands and be with God in HEAVEN.
Gloria T. Cass
29 December 2020